Scarlet In Chains – Harness – Synergy
£84.00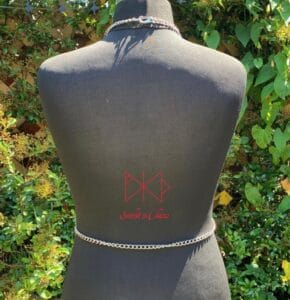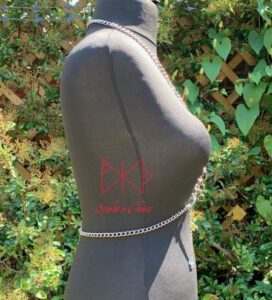 Details:
Handmade item
Materials: Stainless Steel
Jewellery style: Gothic
Description:
A body harness created with the same Stainless Steel Chain and O rings we make our jewellery items from so it's perfect for wearing over or under clothes.
The harness can be fastened at the side and back of the neck for ease.
With a loose and flattering back chain, that can be easily adjusted by clipping anywhere through the chain.
The entire harness is made of stainless steel so is completely water, body oil and latex safe.