Torture Garden Latex – Hecate Leotard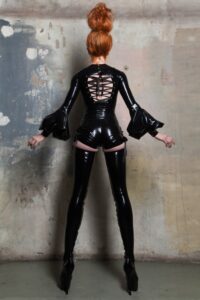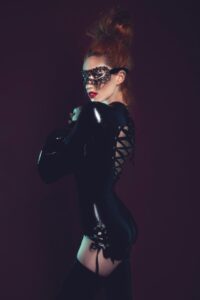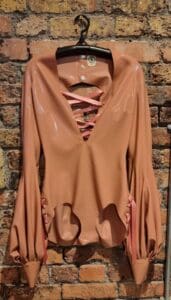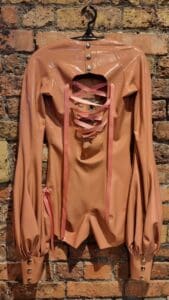 HECATE Leotard has a stylish deep neckline, lace up details on the sides and back.
15mm double sided satin ribbon.
The bell sleeves are pleated and fastened with snaps.
Beautiful piece, can be combined with pencil skirt or leggings but also gorgeous on its own.
For any outstanding credits, please contact the designer directly.