Scarlet In Chains – Harness – Artemis – One Size
£75.00
2 in stock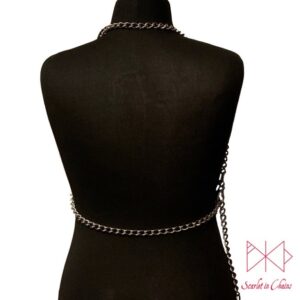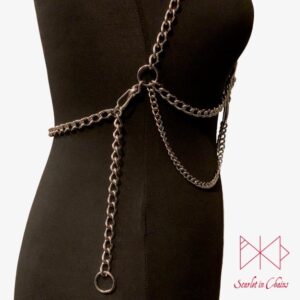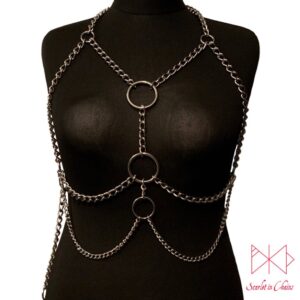 Details:
Handmade item
Materials: Stainless Steel
Jewellery style: Gothic
Description:
The Artemis harness is for the warriors, the huntresses and Valkyries amongst us.
A badass harness made from our thickest chain our 3mm Stainless steel chain.
With our 2mm mini chain as decorative drapes at its base and sturdy 45mm stainless steel o rings at its centre.
The harness is a halter neck style harness, that frames the chest and fastens with a clip at the side of the underbust .
It can be clipped though the chain at any point to make it an adjustable fit depending on your outfit.
The entire harness is made of stainless steel so is completely water, body oil and latex safe.