Figure Of A – Hoshi Harness
£155.00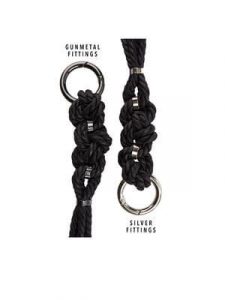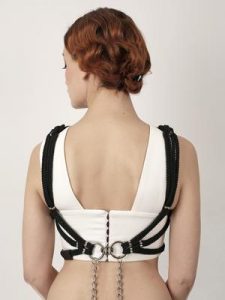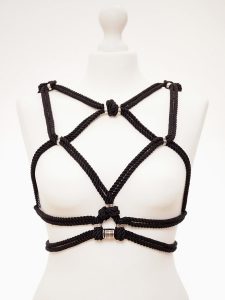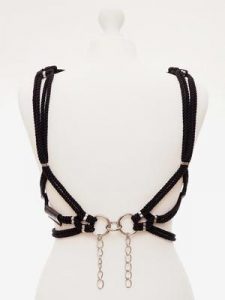 The Japanese word 'Hoshi' means 'star' – a motif often used in Shibari chest harnesses.
Here, this exquisite wearable harness features a pentagram-style design across the chest, tied from poly cotton Shibari rope and finished with polished silver or gunmetal hardware.
Hoshi's open back elegantly frames the form, fastening at the neck and floating ribs with carabiner rings.
A lobster clasp with extension chain in the back allows a personalised fit.
Please take your measurements for the correct size:
Size S (Fits: Bust 82-90 cm Waist 62-70cm / Bust 32-35 inches Waist 24-27 inches).
Size M (Fits: Bust 91-99 cm Waist 71-79cm / Bust 36-39 inches Waist 28-31 inches).
Size L (Fits: Bust 100-108 cm Waist 80-88cm / Bust 40-43 inches Waist 32-35 inches).
Tip: you can add more Carabiner Rings to make the item fit a larger chest.