Sale!
B_Dodi – The High Priestess Ear-Cuffs (Pair) (Stainless Steel) – (M-L)
£110.00
1 in stock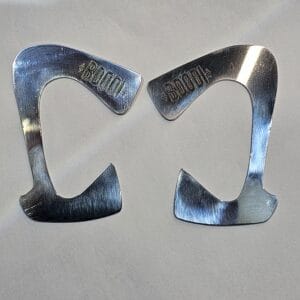 The High Priestess is intuitive, spiritual, and full of wisdom.
Part of the Tarots & other Stories collection which is inspired by the mystic world of tarot and its ancient wisdom; a world where magic and reality coexist.
The collection brings signs, symbols and shapes to life by looking to mythological deities and harnessing their strengths.
Crafted from stainless steel, our ear cuff modern design is a form of meditation, translating the heroic figure into a wearable art object.
Sold as a pair
Size M-L (52-59mm).
Composition: 100% stainless steel.
Measure your ear with a soft tailor tape measure as in this drawing…