Sale!
B_Dodi – The Mercury Ear-Cuffs III – (BIG) – (Stainless Steel) (Pair) – (M-L)
£110.00
1 in stock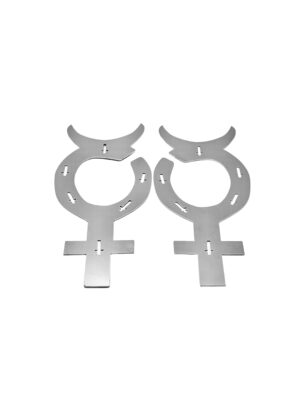 Be super bold with the twin sister of the Mercury Ear Cuffs – Thin and Medium.
With a thick frame around the ear, this statement earring channels both aspects of femininity and masculinity of the sacred symbol of Mercury to create a genderless accessory.
The lightweight earrings are made from high-shine stainless steel and feature inverted crosses cut-outs.
Part of the Tarots & Other Stories collection which is inspired by the mystic world of tarot and its ancient wisdom. A world where magic and reality coexist.
The collection brings signs and symbols to life by looking to mythological deities and harnessing their strengths.
Sizing: Alo3 wears size M-L (52-59mm).
Composition: 100% stainless steel.
Measure your ear with a soft tailor tape measure as in this drawing…